Lackawanna College Recognizes More Than 400 Graduates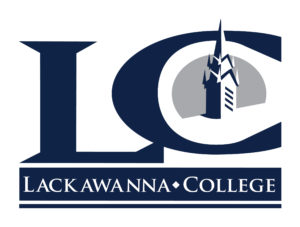 Lackawanna College has awarded more than 430 bachelor's degrees, associate degrees and certificates to the class of 2020, which includes students from 15 states and countries including France, Dominica and Saint Lucia. The College's 126th commencement is currently scheduled for Friday, Oct. 2, 2020, after its traditional May ceremony was postponed due to the global coronavirus pandemic.
Jena Rose Hansen, of Gouldsboro, Pa., is the class valedictorian. Hansen received her bachelor's degree in Business.
Students in the class of 2020 were among the first to receive the College's associate degrees in Baking & Pastry and Occupational Therapy Assistant as well as bachelor's degrees in Accounting, Restaurant & Foodservice Management and RN-to-BSN.
Graduates also included seven regional high school students who completed their associate degrees while still enrolled in high school through the College's Level Up program.
Bachelor in Arts
Professional Studies
Cassandra Rose Arcaro, Dickson City,
Mickey L. Gohl, Beach Lake,
Aubrie Gallagher Rasalla, Scranton,
Audrey Jane Ross, summa cum laude, Clarks Summit,
Bachelor in Science
Accounting
Alvaro Francisco Garcia, summa cum laude, Scranton,
Carissa N. Kiehart, cum laude, Ashley,
Zachary Thomas Knapp, cum laude, Beach Lake,
Raymond Kortay Kurt, Thornhurst,
Miguel Martinez, magna cum laude, Avoca,
Laura Anne Matz, summa cum laude, Jim Thorpe,
Marc Thomas McCarthy, cum laude, Jessup,
Paul Michael McNally, magna cum laude, Scranton,
Tyler Pittsman, Jefferson Township,
Luz Viviana Salazar, cum laude, Old Forge,
Connor Thomas Sullivan, Clarks Summit,
Business
Dana Marie Beynon, summa cum laude, Scranton,
Levi Michael Caster, Drexel Hill,
Elijah Lance Colon, Scranton,
Amy Jo Flood, Lake Ariel,
Tye Fowler, Towanda,
Cheila Gomes-Monteiro, Taylor,
Susan Marie Gumble, summa cum laude, Hop Bottom,
Jena Rose Hansen, summa cum laude, Gouldsboro,
Travis John Heller, White Haven,
Christopher Macavage, Scranton,
Sal Marchese, Moscow,
Yanesi Caroline Martinez, magna cum laude, Scranton,
Alexandra Marie Patterson, cum laude, Throop,
Milo Vincent Reilly, Childs,
Bryan Keith Roof, cum laude, Sayre,
Michael Emil Wasko, cum laude, Old Forge,
Criminal Justice
Paul Jeffery Brady, Scranton,
Chelsea Lynn Cadwalder, summa cum laude, Old Forge,
Ericca Marie Cook, Lake Ariel,
Emily Jeanne Cost, Scranton,
Edward Lawrence Dobash, Bloomsburg,
Gerard M. Gallagher, summa cum laude, Hazleton,
Kyle Grabowski, magna cum laude, Scranton,
Ariana Marie Hagopian, magna cum laude, Susquehanna,
Amber Elizabeth Houser, Archbald,
Tina Marie Miracle, Scranton,
Peter Alexander Mose, Lords Valley,
Thomas Orzello, Scranton,
Chelsea Reyes, Archbald,
Alexandria Victoria Romano, magna cum laude, West Pittston,
Ashley Rzeszewski, magna cum laude, Eynon,
Arileidy Salvador, Wilkes-Barre,
Patricia Rose Slattery, magna cum laude, Lake Ariel,
Paul Anthony Trombetta, summa cum laude, Scranton,
Nicole Mary Turner, magna cum laude, Scranton,
Kristie Marie Valera, Dickson City,
Robert Lee Waiters, cum laude, Scranton,
Nicholas Benjamin Worobey, summa cum laude, Throop,
Jacob Thomas Zbegner, magna cum laude, Mountain Top,
Human Services
Taylor Elizabeth Bolsar, Jessup,
Tedra Monique DeVeaux, Philadelphia,
Andrew Gold, Nicholson,
Amanda Pauline Griffiths, Scranton,
Ariel Elizabeth Hoherchak, magna cum laude, Waymart,
Cassandra Hunter, Springville,
Katie Knight, Forest City,
Pauline Ann Macarski, cum laude, Dunmore,
Ana A. Mateo, Scranton,
Alexandra Amy Mizok, Scranton,
Ljubomir Nikolic, Scranton,
Elisabeth Jamison Padula, Dunmore,
Arielle J. Payne, Port Crane, Y.
Crystal Perez, magna cum laude, Old Forge,
Michael Joseph Rich, summa cum laude, East Stroudsburg,
Michele Marie Ryerson, Carbondale,
Makayla Seifert, summa cum laude, Throop,
Katelyn Nicole Swick, Honesdale,
Christine Elease Townsend, Scranton,
Restaurant & Food Service Management
Helen Frances Allen, magna cum laude, Scranton,
Victoria Lynn Ancherani, Scranton,
Takima Monic Armstead, magna cum laude, Dickson City,
Connor Patrick Gilbride, Scranton,
Adam Zachary Gooler, Clarks Green,
Kevin George Huston, Carbondale,
RN-to-BSN
Catherine E. Cooney, summa cum laude, Scranton,
Ezrah Gunn, cum laude, Vicksburg,
Sabrina Elise Shander, cum laude, Jessup,
Debra Wright, magna cum laude, Lewisburg,
Associate in Applied Science
Accounting
Daniel Alexis Aguirre, Scranton,
Ima Bokkor, Philadelphia,
Robert Lewis Davy, cum laude, Tunkhannock,
Tonya Elizabeth Decker, Hawley,
Carlyn Edsell, Le Raysville,
Lily Jerika Gale, magna cum laude, Newfoundland,
Courtney Gemberling, cum laude, Mifflinburg,
Matthew Robert Guse, Scranton,
Tricia L. Hackel, magna cum laude, Friendsville,
Karina Paulino, Scranton,
Endriana Ramirez Rodriguez, Hazleton,
Kavon M. Sanders, Scranton,
Alexa Smith, summa cum laude, S. Abington Twp.,
Surgical Technology
Kaylee Taylor Gelatt, Clifford Township,
Danielle Georgette Golembeski, Old Forge,
Emily Catherine Jenkins, Archbald,
Maria Elizabeth Morrison, Scranton,
Tabitha Lyn Norvilas, Madison Township,
Jennifer Mary Wagner, Milford,
Associate in Arts
Communication Arts
Christopher Daniel Connors, Blakely,
Kayla E. Grzech, summa cum laude, Scott Township,
Mason Jeffrey Kay, Clarks Summit,
Alex Joseph Simpkins, Mountville,
Nicholas Marquis Westfield, Philadelphia,
Professional Studies
Steven Dwyane Avents, White Plains,
Jamie Elise Janai Brann, Christiana,
Ji'Ayir A'Veon Brown, Trenton, J.
Alexis Rose Bruno, Wilkes-Barre,
Ronnie Justin Cannedy, Philadelphia,
Jeremiah Carter, Bear,
Matthew James Clarke, Hanover Township,
Tariq Razhan Coley, Aberdeen,
Frank Michael Cwalinski, Scranton,
Kevin Anthony DeShields, cum laude, Vineland, J.
Ian Diaz, Philadelphia,
Rosina Franzese, Hawley,
Kristen Marie Fratzola, Scranton,
Mackenzie Nicole Gable, cum laude, Hughestown,
Bryan Joseph Galluccio, Matamoras,
Sydney Granville, Clarks Summit,
Kareem Hall, Jeannette,
Matthew Joseph Hayes, summa cum laude, Greenfield Township,
Brandon Hickerson-Rooks, Harrisburg,
Trevor Hines, Stroudsburg,
Rashard Jackson, Leonardtown,
Aaliyah Jalil, Scranton,
Owen Thomas Kiess, Cogan Station,
Joseph James Latona, Scranton,
Marlon Lindsey, Lafayette Hill,
Alia Marie Loureiro, magna cum laude, Scranton,
Reginald Eugene Marks, Perryville,
Ian Newton, West Haven,
Paige Courtney O'Hara, Scranton,
Shayla O'Hearn, Scranton,
Priyal Patel, Scranton,
Pheldarius Almon Payne, Suffolk,
Stefanie Rae Peck, Pleasant Mount,
Frank Robert Perrone, cum laude, Throop,
Keyanah Monae Price, Philadelphia,
Dylan Joseph Rogers, cum laude, Scranton,
Breann Elizabeth Roughsedge, Greentown,
James K. Sackie, Providence, I.
Quentin Omarious Sanders, Fort Lawn, C.
Leizel Berit Schlott, summa cum laude, Narrowsburg, Y.
Kyla Ti-Yonne Smith, magna cum laude, Easton,
Bryce Anthony Timko, summa cum laude, Curwensville,
Dominic Verrastro, Scott Township,
Mariah Wassell, Waverly Twp.,
Anne-Marie Cathrine Wolff, Lake Ariel,
Austin MarcelIno Yankowy, Allentown,
Mary Kate Yatsonsky, Jefferson Township,
Carson Robert Zuber, Birdsboro,
Associate in Science
Baking & Pastry
Carol Ann Henry, Montrose,
Danielle Katherine Jackson, Honesdale,
Alyssa Marie Jones, Scranton,
Gloria Marie Stryweski, cum laude, Dunmore,
Tiana Thompson, Pittston,
Business Administration
Nick Hyrel Anthony, Brooklyn, Y.
Jordan Michael Art, Jermyn,
Dillon Daniel Augustine, Roseau, Dominica
Kyle Austin Bedwell, Felton,
Joseph Michael Cerverizzo, Hawley,
Edward Daniel Delaney, Harveys Lake,
Cassidy LeRae Estelle, Towanda,
Marguerite A. Falsey, cum laude, Towanda,
Roger A. Fethers, Ulster,
Elizabeth Marie Gropper, Lakeville,
Jeffrey Charles Heintzelman, Sunbury,
Nichole Jenkins, Lake Ariel,
Makenzie Paige Jones, magna cum laude, Sunbury,
Mickayla Jones, Taylor,
Lisa Kathleen Krucar, summa cum laude, Scranton,
Jillian Leslie Martin, summa cum laude, Berwick,
Matthew Clark Ordnung, magna cum laude, Honesdale,
Anton Paul, cum laude, Castries, Saint Lucia
Jack Ross Phillips, Clarks Summit,
Cori Michele Pietruszkiewicz, summa cum laude, Clarks Summit,
Tyler J. Santarelli, Olyphant,
Miranda Elizabeth Sarno, Towanda,
Robert Andrew Sees, Danville,
Kayla Morgan Shaffer, magna cum laude, Avoca,
Tracy Leigh Stender, summa cum laude, Greentown,
James C. Strattman, South Williamsport,
Thomas L. Stroud, Wysox,
Thomas Walter Van Buskirk, Greentown,
Jared R. Warner, Wyalusing,
Chelsea Wilson, Towanda, Pa.
Nasir Za'Kera Woods, Scranton,
Business Studies
Calvin Jerome Bell, California,
Jaleel Tyrese Boothman, Philadelphia,
Gregory China Rose, Scranton,
Michael Crawford, Bristol,
Terrence Lamel Danner, Harrisburg,
Seamus Michael Gerrity, Dunmore,
Teron D. Haley, Upper Marlboro,
Omar Deshan Jones, Macon,
Robert Lee Kennedy, Jeannette,
Branden Layne, Lexington,
Tyler Josh Long, Cincinnati, Ohio
Ciaira Loyd, Scranton,
Thomas Anthony Mahoney, Glen Mills,
Patrick James McComsey, cum laude, Madison Township,
Briaunna Simone McCullough, Harrisburg,
Norval McDonald-Black, Germantown,
Keshaun Moore, Suffolk,
Amelio Moran, Virginia Beach,
Jael Negron, Cos Cob,
Marcus Antonio Pacheco, Scranton,
Jayshun Tyher Ramsey, Steelton,
Fernando Reguillo, Hazleton,
Thomas Harvey Robinson, Williamsport,
Tyler Omar Jousha St Louis, Bowie,
Infiniti Stokes, Waldorf,
Mileisha Troche, magna cum laude, Allentown,
Devon Michael Weidman, Larksville,
Cardiac Sonography
James Michael Gallagher, Bloomsburg,
Joel Daniel Hill, Old Forge,
Kimberly Nicole Legates, Wilkes-Barre,
Maggy M. Makary, Moosic,
Sarah Elizabeth Milewski, West Wyoming,
Manali Patel, Scranton,
Theresa Ann Plishka, Clarks Summit,
Lisa Nicole Steakin, Stroudsburg,
Michael David Tarvin, Stroudsburg,
Jacquelyn Verkitus, Mayfield,
Kayla Regan-Ann Waszak, Hawley,
James Gino Wilson, Hawley,
Computer Information Systems
Alexander Donald Mitchell, Scranton,
Criminal Justice
Michael F. Badyrka, Scranton,
Katie Lynn Cahill, Hawley,
Briea Chazin, cum laude, Scranton,
Gabriella Rose Coleman, Olyphant,
Brett Thomas Corby, magna cum laude, Pottsville,
Chris Alexander Corona, Woodhaven, Y.
Sable Mackenzie Dushney, Peckville,
Hana Jean Ford, summa cum laude, Archbald,
Destiny Marie Frisbie, cum laude, Scranton,
Anthony Joshua Frushon, Olyphant,
Andrea Garibay, Scranton,
Destinee Marie Gavrish, Wilkes-Barre,
Cristian Gonzalez, Duryea,
Morgan Grzech, Dickson City,
Courtney Lynn Hoffman, magna cum laude, Tuscarora,
Andrea Shawnese Johnson, cum laude, Scranton,
Victoria Keller-Wisniewski, Scranton,
Michael Kennelly, White Haven,
Joseph Evan Lesser, Throop,
Aubrea J. Lilley, cum laude, Wyalusing,
Sara Sobal Mall, Carbondale,
Sierra McKenzie McPhillips, Scranton,
Camille Minier, Scranton,
Jenna Nalaschi, Old Forge,
Christopher Michael Ogozaly, Scranton,
Sean J. Ohler, Old Forge,
Robinson Pena, Hazleton,
Daniella Maria Pisanti, Jermyn,
Jasmine Joshua Ponce, Scranton,
Cole Joseph Rakauskas, Scranton,
Anthony Joseph Socci, Norwalk,
Meghan Lynn Stalica, Old Forge,
Melanie Evadne Tejada, Hazleton,
Culinary Arts
Jennina Milanna Barrios, Scranton,
Sharelle Nicole Bridges, Scranton,
Ronald James Caputo, Lehighton,
Kayla Elizabeth Conrad, Scranton,
Lakee Daron Harris, Scranton,
Trevor James Haynos, Scranton,
Cory Andrew Laniewski, cum laude, Scranton,
Lawrence Reginald Myers, Scranton,
John Louis Rossitto, Lords Valley,
Deanna Elizabeth Swoyer, Archbald,
Sean Michael Tyson, Edwardsville,
Diagnostic Medical Sonography
Katlyn L. Beebe, summa cum laude, Burlington Flats, Y.
Haley Ann Bombar, summa cum laude, Scranton,
Janie Marie Chambers, summa cum laude, Scranton,
Brooke Ashley Coldren, magna cum laude, Sinking Spring,
Bushra A. Hendi, summa cum laude, Clarks Summit,
Sara Leslie Hess, cum laude, Benton,
Mary Gwendolyn Johnson, Scranton,
Rachel Doris Jones, Taylor,
Kellie M. Kondrat, magna cum laude, Jessup,
Amanda Linde, Honesdale,
Mikayla Rose Otto, cum laude, Nicholson,
Nimisha Patel, magna cum laude, Wilkes-Barre,
Naomy Crystal Perez, Temple,
Savannah LeighAnn Ropraz, cum laude, Kingston,
Christy Lee Rosado, S. Abington Township,
Kirsten Marie Somarelli, cum laude, Tafton,
Morgan Kelli Wiesel, Factoryville,
Early Childhood Education
Crystal M. Allen, Monroeton,
Cassandra Lynn Bell, Great Bend,
Brianna Elizabeth Casey, Clifford Township,
Alyssa Marie Fazio, Dunmore,
Rosina Franzese, Hawley,
Michelle Julie-Anna Granrath, Pocono Summit,
Amber M. Mecca, Scranton,
Destiny Marie Nika, Hazleton,
Samantha Gail Parry, Moscow,
Hannah L. Parshall, Rome,
Cailley Anne Kristin Pepin, cum laude, Tafton,
Ashley Marie Porto, summa cum laude, Honesdale,
Katrina L. Root, magna cum laude, Monroeton,
Jordan R. Russell-Mills, summa cum laude, Towanda,
Jazlynn J. Snell, summa cum laude, Towanda,
Brianna M. Warfle, Ulster,
Environmental Science
Andrew Carl Macko, summa cum laude, Tunkhannock,
Hospitality Management
Kyle Matthew Bechtel, Thompson,
Yvonne Caudullo, Hawley,
Owen William Evans, Scranton,
Kurt W. Scudillo, Honesdale,
Human Services
Abygale Bergamino, summa cum laude, Old Forge,
Brittany Christine Biddison, Scranton,
Catherine Elizabeth Bower, Honesdale,
Amanda Lynn Brittingham, cum laude, Sunbury,
Melinda S. Brown, magna cum laude, Towanda,
Lydia Carey, cum laude, Peckville,
Kylia Denice Conaway, Dunmore,
Tyrone Lawrence Davis, Danville,
Rachel Day, Susquehanna,
Kelli Marie DeVoe, cum laude, Greeley,
Estefany Alexandra Flores, cum laude, Hartford,
Kevin Kelley Fowler, Scranton,
Julianne George, Pittston,
Dylan J. Gilligan, Lake Ariel,
Lauren Elizabeth Griffin, summa cum laude, Hawley,
Kaitlyn Alicia Haley, Honesdale,
Lawrence Jerome Harrington, cum laude, Scranton,
Cheri Ann Hoffman, Herndon,
Leandra Nichola Hoffman, Tyler Hill,
Hellen E. James, Moosic,
Monique Marzan, Scranton,
Connie J. May, Canton,
Cameron Andrew McClure, Scranton,
Marissa Marie McDermott, Old Forge,
Ernest Muller, Honesdale,
Skylar Marie Murphy, cum laude, Lake Ariel,
Sonia Maria Mutchler, Sunbury,
William Nasko, Taylor,
Adriana Elena Natal, Sunbury,
Terrence Dewayne Ogletree, Germantown,
Kelly Piorkowski, Honesdale,
Angela Lynn Powers, Scranton,
Lauren Leigh Renner, Throop,
Leisa Marie Rodriguez, Harleigh,
Brian Santana, West Hazleton,
Meghan Leigh Santoni, Hazleton,
Amanda Marie Schaad, Towanda,
Erica Nicole Sibley, cum laude, Pensacola,
Timothy Ian Smith, Roaring Brook Township,
Casimir Chaz Speller, magna cum laude, Dickson City,
Tori L. Stasiak, cum laude, Lopez,
Ashley Ann Tallarico, magna cum laude, Throop,
Alexandra Kathryn Thoman, cum laude, Moscow,
Damaris Valentin, Scranton,
Amber Patricia Vasquez, Scranton,
Chancellor Dolan Woitas, Hawley,
Christina D Wyman, Hawley,
Ryal Lynn Zombek, Scranton,
Liberal Studies
David Amankwaa, Hillsborough, J.
Cassidy Michelle Bradley, Scranton,
Marissa Lauren Decristan, Tafton,
Marques Keishaun DeShields, Clementon, J.
Keyon Bernard Faulkner Smith, New York, Y.
Steven Ferber, Lake Ariel,
Maya Lynn Florovito, cum laude, Old Forge,
Kevin Charles Kizia, Old Forge,
Justice Tanees Mitchell, Mckeesport,
Emma Michaela Muren, Milford,
Angelica M. Rasgusa, Hawley,
Alexis Lauren Robb, Sunbury,
Michael Patrick Rutkauskas, Scranton,
Alexis Marie Serafin, Wilkes-Barre,
Christopher B. Seymour, Milan,
Colin Patrick Spager, Dickson City,
Jonathan W. Werner, cum laude, Honesdale,
Occupational Therapy Assistant
Khyla M. Fritz, Wilkes-Barre,
Jennifer Alexandra Gerrity, magna cum laude, Dunmore,
Amy Lynn Kuhne, Old Forge,
Sarah Marjorie Lingle, Clarks Green,
Petroleum & Natural Gas Business Administration
Alexis Taylor Dyer, Waymart,
Tamsyn Luv Valashinas, summa cum laude, Dalton,
Petroleum & Natural Gas Industrial Mechanics
Jason Micheal Goss, cum laude, Hallstead,
Cage Ira Gregory, Tunkhannock,
Scot Paul Wasilchak, Jessup,
Petroleum & Natural Gas Technology
Crystal Marie Bingman, magna cum laude, New Milford,
Matthew John Glatzel, cum laude, New Milford,
Thomas Kelly Gudykunst, New Milford,
Richard Sheldon Hebda, Tunkhannock,
Cameron Michael Heide, Kingsley,
Michael Hilkert, Susquehanna,
Lucas James Marco, Susquehanna,
Kevin Julien Payet, summa cum laude, Ergue Gaberic, France
Austin J. Rudock, magna cum laude, Hop Bottom,
Tamsyn Luv Valashinas, summa cum laude, Dalton,
Summer Skye Wilkes, Tunkhannock,
Physical Therapist Assistant
Nicholas John Chupick, South Canaan,
Kristi Cummings, Pine Bush, Y.
Samantha Renee DeLorenzo, Blairstown, J.
Jessica Lynn Earl, Rowland,
Amanda Ann Hector, Honesdale,
Rachel Grace Marichak, Scranton,
Brenna Lee McLaughlin, Beach Lake,
Artyom Pocapinskis, East Stroudsburg,
Donovan Sarango, East Stroudsburg,
Lea Wojciechowski, Fayetteville, C.
Pre-Allied Health
Serena Lynn Bennett, Dickson City,
Ashley Garcia, Scranton,
Adam Jeffrey Rosencrance, cum laude, West Pittston,
Psychology
Sport Management
Alvin Hunter, Mechanicsville,
Corey Casper Justave, Clarks Summit,
Mia Lynn Pawelski, Throop,
Ashley Marie Sabatell, Scranton,
Corbin James Smith, Dunmore,
Colin T. Weinert, Warwick, Y.
David Mark Williams, East Stroudsburg,
Jazmin Ni'Cole Wright, Harrisburg,
Vascular Technology
Eponine LaVonne Mortimer, Pittston,
Lavdi Shabani, Jefferson Township,
Certificate Programs
Conservation & Natural Resource
Genevieve Babetski, summa cum laude, Nanticoke,
Christopher Dennis, summa cum laude, Wilkes-Barre,
Rose LoDolce, cum laude, Paupack,
Jackson Maertens, cum laude, Scranton,
Timothy Martin, summa cum laude, Hunlock Creek,
Amanda Nowakowski, Dunmore,
John Matthew Palumbo, Covington Township,
Joshua Kevin Polk, Springbrook Township,
Ashley Romano, summa cum laude, Honesdale,
Duane William Saunders, Moosic,
Gabrielle VanDunk, Hawley,
Hunter C. Wierzbowski, magna cum laude, Madison Township,
Jason Zagropski, Dupont,
Petroleum & Natural Gas Technician
Darren Adair, magna cum laude, North Abington Township,