Scranton Chamber Further Postpones 2020 Empower Conference, Moves Venue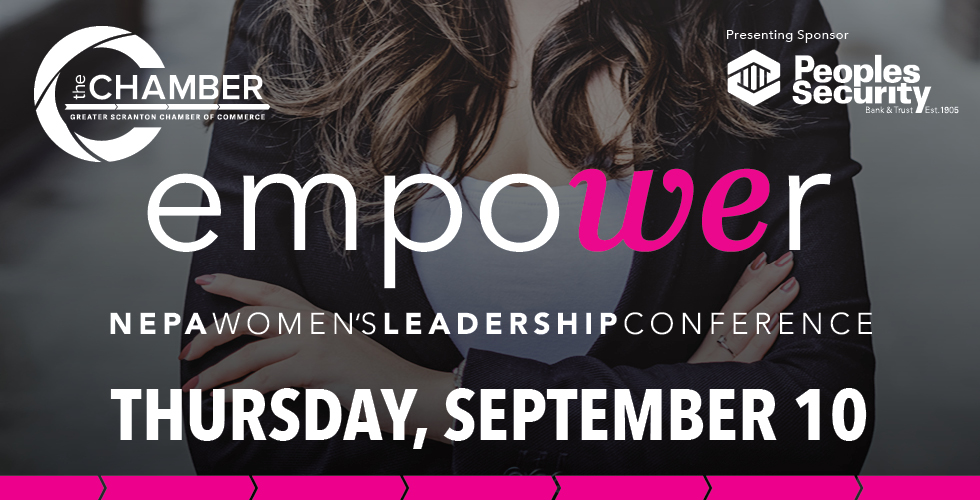 As we work together to control the impact of COVID-19, leadership at The Greater Scranton Chamber of Commerce has decided to further postpone its Empower: Women's Leadership Conference to Thursday, September 10, 2020, as well as move the event to Kalahari Resort in the Pocono Mountains.
The event was originally planned for April 17, then postponed to June 10. But, to ensure the continued safety of our community, the Chamber felt it best to postpone the event to later in the year, as well as move it to a venue that can better accommodate social distancing guidelines.
"The Chamber wants to ensure that the safety of our guests and staff comes first and foremost. With this, we felt it best to move our Empower Conference to a larger venue that allows us plenty of space to practice safe distancing practices, in line with CDC guidelines," Bob Durkin, president of The Greater Scranton Chamber of Commerce, explains.
For continued COVID-19 updates, as well as news regarding Chamber events, visit www.ScrantonChamber.com. Register for Empower here.