YOU Can Help the Community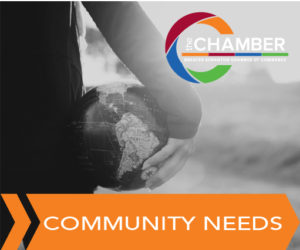 The current COVID-19 environment has taken it's toll on all of us and may even be making you feel helpless. It's important to know YOU can make a difference amid the crisis. Below is a list of community needs for local organizations and non-profits. YOU can help the community with just a small act of kindness. Keep checking back as the list will be updated often.
Donate Blood
Scranton Tomorrow – Supporting restaurants to share meals!  Each $15 donation will support small businesses in Scranton and feed someone in need.
The Salvation Army Scranton – The Salvation Army Scranton continues to need  food donations as the demand from this crisis grows.  Contact Major Bob Schmig to donate at Robert.Schmig@USE.SalvationArmy.Org
Are you looking for a way to get a charitable tax deduction while providing employees with hardship support?  The Scranton Area Community Foundation can help. Employers are encouraged to create an employee hardship fund, which will provide assistance to employees affected by the Coronavirus.
Are you a nonprofit that needs help?  We are all in this together! Apply for a NEPA COVID-19 Response Fund.  The Scranton Area Community Foundation has partnered with NEPA Grantmakers and numerous regional funders to create a single grant portal and application related to COVID-19 funding. This new grant portal will be used to receive and process requests specifically related to the COVID-19 crisis, and these requests will be reviewed and considered by multiple funders in the Northeastern Pennsylvania region.  To apply, click here.
Would you like to make a donation to the NEPA COVID-19 Response Fund and help those in need?  Donate today!
Community members are encouraged to use 211 and Neighborly PA as a means to receive important information and resources.
Northeast Radiation Oncology Center – Cancer care is very specialized, and if we can't properly continue to care for our patients, they could end up going into hospitals. Patients, hospital staffs and families cannot handle that right now.  Northeast Radiation Oncology Center in Dunmore needs: N-95 masks, surgical masks, gloves, gowns, and sanitizing wipes and/or sanitizing cleaners.  Drop off donations to NROC at 1110 Meade Street in Dunmore, or tell us where we can pick up supplies, we would be so grateful.
Geisinger – Geisinger is currently well-positioned to address the challenges of the shortage of supplies, but the health system welcomes and very much appreciates donations.  Items include: N95 or dust masks, Nitrile or latex gloves and electric construction heaters for our outdoor screening tents.  Please do not make donations directly to the hospital, but instead call to donate supplies or make a monetary donation, 800-739-6882.
Women's Resource Center – During this unprecedented time of public health crisis victims may not have the opportunity to reach out for help.  If you know someone who needs help, call our free & confidential hotline, 1-800-257-5765, to speak with a counselor advocate. You may also donate to the WRC here.
Scranton Fringe Festival Emergency Support Fund for NEPA Artists – Emergency support fund for Northeast PA artists / creative industry workers who have lost their revenue due to the health crisis is NOW AVAILABLE. Created by Team Scranton Fringe (with help from Meals on Wheels, AFA Gallery, Steamtown Marketplace and the City of Scranton), the application can be found here: https://forms.gle/SAeeKNpgJXvsiJwMA. For more information about the fundraiser itself, visit us on Facebook.
Dial 2-1-1 – This program run by Family Service Association of Northeastern PA, which serves 17 counties across NEPA. 211 is a toll-free number connecting the community to health and human services. Trained caseworkers are available for free, confidential information and referrals,  24/7/365. Aside from getting the most up-to-date COVID-19 information, you can also reach out for help with utility assistance, food banks, emergency housing, child abuse/neglect, support groups, mental health, substance abuse, victim services, aging services, volunteer opportunities and more.
Friends of the Poor – To make a food donation or to donate bags (plastic or paper, new or used), which are needed for assembly and food distribution, contact Sister Ann to donate at walsh@fotp-ihm.org
St. Francis of Assisi Soup Kitchen – In need of volunteers (call ahead to check schedule). Looking for food, plastic bag, and hand sanitizer donations, 570-342-5556
Meals on Wheels – Emergency volunteers needed to assist and deliver meals through this crisis. Interested? Complete this form: https://forms.gle/X1kFp3B569tRvd65A
Keystone Mission – Operating an Emergency Food Assistance program on 8 West Olive Street, Scranton. In need of food donations and financial support.
Moses Taylor Foundation – Visit their website to view an "Emergency Planning for Nonprofits Webinar" to learn more about expediting requests for emergency support and providing flexibility in repurposing active grants.
United Way of Lackawanna and Wayne Counties – United Way is assembling a volunteer response team to help with food distribution. Volunteers are needed to work as food bank attendees, delivery route drivers, etc.  To lend a hand, email volunteer@uwlc.net.
LRCA – Coloring Contest for kids! Deadline Friday, April 17.
American Cancer Society – Looking for Road to Recovery volunteers.
2020 Census – Take the census!  It has never been easier to respond – whether online, by phone or via mail – all without having to meet a census taker.  Your help is needed, as the census guides funding decisions for things like hospitals, roads and emergency services.