Official Notice to Chamber Members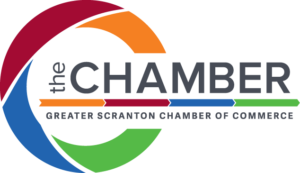 In accordance with the by-laws of The Greater Scranton Chamber of Commerce, the Governance Committee has presented a slate of candidates for election to the Board of Directors.  The names of the candidates are herewith submitted for your review:
Attorney Nisha Arora, ERA One Source Realty; Michael L. Brown, CEO, Commonwealth Health/Moses Taylor Hospital and Regional Hospital of Scranton; Laura L. Gillette-Mills, Principal/Architect, Hemmler + Camayd Architects; Jessica Kalinoski, Director of Operations, Admiral Management; Barbara Maculloch, President of PA Banking, Community Bank, N.A.; Jill Murray, Ph.D., Executive Vice President & Chief Innovation Officer, President-Elect, Lackawanna College; Sister Mary Persico, IHM, Ed.D., President, Marywood University; Eric Pusey, R.Ph. CDE, Owner, Medigap Pharmacy; Kristen Shemanski, Manufacturing Production Coordinator, Gertrude Hawk Chocolates; and Frank T. Suraci, Bedrock Technology/Bedrock Cloud Solutions.
Additional candidates for directors can be nominated by petition bearing the genuine signature of at least 15 members of the Chamber, in good standing.  Such petition must be filed with the Governance Committee by April 9, 2020. The determination of the Governance Committee as to the legality of the petition(s) shall be final.
If no legal petition is filed by April 9 nominations shall be closed and the candidates declared elected by the Board of Directors at its May meeting.
If a legal petition presents additional candidates, you will be notified and an election by ballot initiated.
Members of the Governance Committee are: Dr. Marwan Wafa, Chair; Megan Alpert, Laureen Cadden, Jessica Kalinoski, P. Timothy Kelly, Esq., Sister Mary Persico, IHM, John Phillips, Laurie Schwager, Robert Ufberg, Esq. and Lisa Zielinski; Patrick A. Fricchione, Jr. and Robert F. Durkin, Ex-Officio.