Susan Unvarsky – Empower Conference Speaker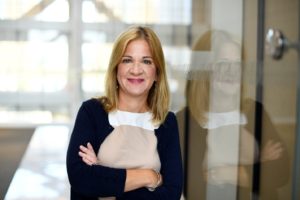 Susan Unvarsky is the vice president of U.S. customer service operations at Prudential. Sue oversees back office operations for Prudential's entire U.S. customer base. Her team consists of more than 700 associates located both domestically and internationally and is responsible for the administration of millions of life insurance, retirement and annuities products, solutions and outcomes for customers. Ms. Unvarsky is also responsible for transforming the service models for the future, which will help Prudential's customers to achieve financial wellness.
With Prudential for more than 30 years, Ms. Unvarsky has held a variety of executive positions, including chief operating officer of Prudential's retirement business. Ms. Unarvsky currently sits on the board of trustees for Luzerne County Community College and King's College, as well as the advisory council for King's College.