Full Text of State of the City Address by Scranton Mayor Wayne E. Evans
2019 State of the City address by Scranton Mayor Wayne E. Evans.
Delivered at The Greater Scranton Chamber of Commerce, December 5, 2019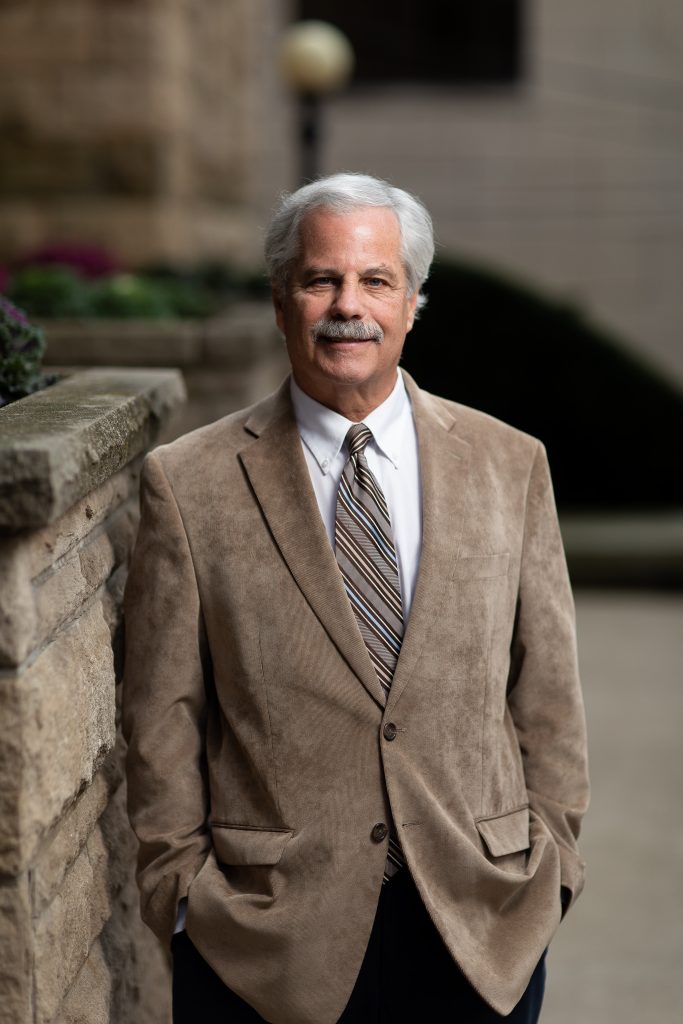 Good Morning:
Before I begin, I would like to take a moment to thank the public officials from the city, state and county who have joined us this morning; members of Scranton City Council; members of my staff; the Greater Scranton Chamber of Commerce; our community partners; business leaders; property owners and, maybe most importantly, the residents of Scranton.
Together, you make this city one of the most unique, charming, sometimes funny, always interesting, and often, one of the quirkiest places to live and work. There is no place on earth quite like Scranton, and we like it that way.
Which leads to my next thought on how to sum up the state of our city and my time as mayor…
A wise man by the name of Jerry Garcia once said in a song, "What a long strange trip it's been." And here we are. This latest journey of mine began on July 25 at 1:30 p.m. in City Council Chambers as I took the oath of office to be the thirty-fourth mayor of the City of Scranton.
By 2 p.m. that day, I walked from the second floor of City Hall, which was my home for the last five years as a City Councilman, to the first floor and the Mayor's Office. I was welcomed by the very capable and talented staff of the mayor's office, Kay Garvey and Maureen McNichols.
I said goodbye to my family and friends, and then I found my way into the inner office of the mayor and met with city solicitor Jessica Eskra for the next few hours to go over much-delayed city business… six months' worth of decisions were waiting for me.
My 30-minute transition period was officially over. I knew immediately that this was going to be unlike any experience I have ever had, and I knew right then and there, serving as mayor would not be limited to photo opps and ribbon cuttings. It would be a grind.
It was also very clear that my time as mayor was not going to be measured in weeks, months or years, but it was going to be measured in minutes, hours and days. And every moment would have to count for something. And so it began.
The next day, I convened a cabinet meeting … and across the conference table in the Mayor's office was a staff that was betrayed, tired, burnt out and disillusioned. I had no choice … this was the hand that I was dealt. So I challenged everyone in that room that day to change their story, change their legacy, and finish strong.
Somehow I was going to have to trust them and they were going to have to trust me. And over time, I did … and they did. It's almost unprecedented in government to inherit an entire cabinet that was chosen by someone else. We had no choice but to make it work. The public needed reassurance that everything was going to be ok. Our citizens and employees needed to heal, and then we all needed to move on … together. So we took it one day at a time, and we went to work … every day.
During the following week, I met with each individual cabinet member, in most cases where they worked and not in the mayor's office. I tried to meet almost every city employee in that first week, and for the most part, I did. We were starting to write a new story.
Over the next 60 days it seemed like I was moving at 100 miles per hour. Remember, we only had minutes, hours, and days.
By the time City Council returned from their August recess, we had 23 pieces of legislation waiting for them at their first meeting. If anyone thought I was going to be a placeholder, they were finding out that was never the plan.
For example, in the first two months alone … we established a police substation in City Hall. It was long overdue and necessary for the safety of the employees and the public visiting the building.
We immediately changed the processes involving building permits to make it more efficient. Instead of taking three to six weeks to acquire a building permit, now the process takes two to three days at most.
We took down the barriers between the public and the employees, and we stopped taking cash and started accepting credit cards in the Licensing and Inspections Department for the first time in the City's history.
We released an RFP for a consultant to do a top-down review of the License and Inspections Department with an eye toward creating a more efficient, effective, and user-friendly department. Since then, the RFP has been secured, the legislation has been passed, and the consultant has been hired. I would like to thank and recognize Tom Oleski, the Acting Director of LIPS, for not only stepping up, but for creating a culture that has led to a much healthier workplace where employees can thrive.
We revamped the Quality of Life Program by reducing fines from over $150 to $25 and eliminating 60 percent of the unnecessary reasons for a ticket by refocusing on quality of life issues only.
We established a door knocker program giving property owners an opportunity to correct the problem before a ticket was issued.
I established the Mayor's Leadership Council comprised of some of the very best government, business and civic leaders in our community … and all are Scranton residents. I charged them with generating ideas that could be completed by the end of the year, or at least in the pipeline for 2020, and they did.
The idea of the Downtown Pop-Ups that you may have heard about or seen was fostered with this group. It's a creative solution to the problem of empty storefronts, gives entrepreneurs an affordable opportunity to establish a brick-and-mortar shop for the holiday season, improves the aesthetic appearance of downtown, and expands the footprint for downtown shopping. It's good for the economy, and good for the community. We continue to work with our partners and stakeholders to make this happen.
The Leadership Council was absolutely correct in pressing for the reinvigoration of the Scranton Redevelopment Authority. To that end, I added a new member to the SRA, and we will be committing substantial start-up capital to get them up and running next year, hopefully with a full or part time director. This could be a game changer in 2020.
The group also discussed the new 10-year LERTA that is currently in effect … a result of our strong partnership with the Chamber of Commerce. It is our belief that this initiative will lead to a long-awaited building renaissance in our city.
There are currently six applications for this LERTA program, and more coming in. Under the leadership of Mary Pat Ward, the Director of our OECD office, we have taken the extraordinary step to designate a single point of contact in City Hall to work on LERTA and LERTA applications.
No longer will those seeking help be left to wander the halls of City Hall looking for answers … those days are gone.
I also established the Mayor's Arts Council … and again I charged them with creating some doable ideas that could happen this year, or at least be started and ready for 2020. And we did.
I am a big proponent of public art, and we honed in on two ideas that we felt could get done. One is turning the ugly traffic control boxes throughout the downtown into something completely different.
Currently covered with graffiti and stickers and flyers …our goal will be to create mini-murals using designs from local artists and converting them to vinyl and wrapping the traffic control boxes. We'll take them from eyesores to public art.
Another idea is to create public art as crosswalks throughout the downtown. This project will not only create visual interest, but it will also enhance safety. Both projects could serve as templates for future public art programs in our neighborhoods as well.
To make this a reality, I met with our city grant writer, Maggie Perry, and connected her with Scranton Tomorrow. Together, we applied for a Bloomberg Grant of $25,000 that is specifically designated for public art projects like the ones we are proposing. The grant is due December 12, and we will meet the deadline. We hope to hear if we are successful by the first quarter of 2020.
We drafted legislation that funded the Beautiful Blocks program for a two-year period. This program, administered by NeighborWorks, is based on a successful program we discovered in Oswego, New York.
Matching grants are given to homeowners of up to $1,000 for exterior improvements to their properties. To qualify, a block has to get at least five property owners on their block to participate. The program brings neighbors together to improve their own block.
We expect to distribute about $125,000 in grant funding this year that will be matched by homeowners for a total investment in our neighborhoods of over $300,000. We anticipate the program will be self-sustaining in the future by enlisting non-profits, foundations and community reinvestment dollars from financial institutions.
Moving beyond those first 60 days, we continued to make progress in the following areas:
We are moving the OECD Homebuyers program outside of City Hall to a third party … in this case, to NeighborWorks. Over the last few years, the program has not been as successful as it could have been. The percentage of homeowners in the city is hovering around 50 percent, and those numbers continue to drop. We must do whatever it takes to reverse this trend.
We feel that NeighborWorks can make that happen. They are the experts in home ownership and programs related to home ownership. The model that we are adopting is consistent with successful programs in other cities across the country, and we cannot delay its implementation by one more day. We want to be a city of homeowners again. Our sustainability is dependent on programs like this one.
As some here may know, I am a preservationist at heart. When I discovered $15,000 was sitting in an unused account in OECD, and the funds were restricted to historic preservation, I knew exactly how that money should be spent … restoring the stained-glass windows in the main entrance to City Hall.
The estimates for restoration came in around $25,000, leaving us $10,000 short. Thanks to the generosity of our friends at the Architectural Heritage Association, who contributed the remaining funds we needed, the project is moving forward.
Now, the beautiful stained-glass windows that are literally ready to fall out of their frames will be restored and backlit with LED lights. They will be a source of pride for the city, and a reflection of our commitment to our historic municipal building.
In the last few weeks, city council passed legislation that I proposed to create a local Downtown Historic District. This legislation creates an overlay of the existing historic district and encompasses the entire downtown. Now, any exterior improvements to buildings in the Downtown Business District will be sent to the HARB, the Historic and Architectural Review Board, for review and recommendations.
The legislation will also streamline the permitting process by no longer requiring a city council review if the applicant and the HARB agree on the plans presented. The applicant can then proceed immediately to the License and Inspection Department for the issuance of a permit.
This simple change will reduce the potential delay of securing a permit by 30 to 60 days.
There are also significant economic and marketing benefits to creating this designation. Think of the impact of our Downtown being re­ branded as "Historic Downtown Scranton." We have a great story to tell when it comes to our beautiful downtown architecture and history, and now we have the legal authority to tell it.
At this point I would like to say a few words about City Council. Back in July, four Democrats unanimously choose a Republican to be the next Mayor of the City of Scranton.
If you think for a minute that decision was an easy one, then you don't know Scranton politics.  Make no mistake … I was not the choice of the political establishment. But my former colleagues believed this was the right decision for the city.
They made a conscious decision to proceed not by looking through a political prism, but by viewing things through the eyes of a citizen.
Once again, I would like to personally thank Pat Rogan, Bill Gaughan, Tim Perry and Kyle Donahue for their faith and unwavering support over these last five months.
I also want to commend them for selecting Mary Walsh Dempsey to fill my unexpired term. Mary has been a phenomenal choice, and I'm so proud that she now sits in the seat I occupied for the past five years.
On the financial side, we are entering into an agreement with the Tax Claim Bureau of Lackawanna County to collect delinquent property taxes. This initiative is long overdue, and it's another measure that will streamline the process to be more efficient.
We continue to unwind the contract with NRS, and we expect the collection of delinquent refuse fees will be ready to be bid out early next year by the mayor-elect.
As we prepare for the next transition in city government, we are doing our best to set the stage for success in the future. And a large part of this is creating a viable budget for 2020. Our proposed 2020 budget is visionary, and it is certainly not for the faint of heart. If you are averse to change, then this budget will most likely push you out of your comfort zone … and I happen to think that is good thing.
Because the status quo is not our friend, we are moving in a new direction. We are making dramatic changes on how we collect refuse fees by incorporating the fee into the tax bill and no longer sending out separate bills for collection. The new rate will be $250 per year … a $50 reduction from the $300 refuse fee. Someone asked me: "Why would you propose this?" And my answer was simply: "We have 16.8 million reasons to make this change."
We currently have a failed system of collecting refuse fees at a rate somewhere around 65 percent … although we don't even know 65 percent of what. We are not collecting from every rental unit, every single-family home, or every one that should be paying. By shifting to the tax bill, we have already identified everyone who should be paying the fee … all 22,323 improved parcels in Scranton … and at an expected collection rate at or near 90 percent.
We are also proposing the elimination of the Business Privilege and Mercantile tax …. the most archaic and regressive tax in existence today. Based on gross receipts, this tax has chased untold thousands of small and large businesses from our city over the years, and it has kept even more businesses from locating here in the first place. Its replacement — the payroll tax — is broader, more fair and far easier to collect … and it's revenue neutral with the BP/Mercantile Tax.
Our proposed budget also calls for the restoration of a Fleet Coordinator position for the city. The Coordinator will manage the City's vehicle fleet, oversee our new vehicle and gas usage policies, and guide us through implementing the state-approved gas usage system called Co-Star. They will also be responsible to implement and oversee a proposed GPS system on city vehicles in 2020.
We are also proposing raises for certain non-union positions and cabinet positions. We actually believe that you can attract and retain talented people to government if you pay them a competitive wage.
Our budget offers flexibility that will allow the mayor-elect to create some new positions, combine others, and make changes as she determines are necessary to fit the needs of her administration.
If I may, I'd like to shift gears a little bit and return to the beginning of this journey.
You may recall I talked about the cabinet and staff and how I asked them to change their story and their legacy. I met with them all again recently to thank them … for stepping up and working hard every day. I think we have changed the story. They could have checked out, but they didn't. They could have moved on, but they didn't.
I will always be thankful for their hard work and their trust. Again, I'd like to personally thank Chief Graziano, Mary-Pat Ward, Tom Oleski, Denny Gallagher, Brian Fallon, Wayne Beck, Frank Sweitnicki, Kay Garvey, Maureen McNichols, and Chief DeSarno.
Now, there are a couple people I left off that list, and I want to explain why. Jessica Eskra is my city solicitor and my deputy mayor, and Dave Bulzoni is my business administrator and my chief of staff. For the last five months we have been inseparable, and without those two at my side, I'm not sure we would have achieved any of the success we have.
This is not to diminish the efforts of anyone else in any way … but Dave and Jess, thank you for staying with me and at my side through this long, strange trip. Like everyone else I listed, and on behalf of myself and the citizens of Scranton, Pennsylvania, I cannot thank you enough for your loyalty, for your dedication, for your moral compass, and for your talents.
And, before I close, I want you all to know yes, it was a grind. But in retrospect, it was a beautiful grind, an exciting grind, and many times, it was a frustrating grind. But my time as mayor has had some really incredible moments.
I think maybe I enjoyed the simple moments the most … the moments when you know you helped someone that hasn't been helped before; the moments you cut the ribbon at another small business and saw the promise of entrepreneurship; or visited a school and saw our City's future through the eyes of our children.
I also loved moments like the Mayors' Prayer Breakfast and its message of inclusion; sharing time with veterans and lighting the best holiday light display in decades at Nay Aug Park; and the next day, walking in the Santa Parade with my grandchildren. And a few days later, helping to serve dinner at the Scranton Cultural Center to 1,600 families for Thanksgiving. And even the difficult moments, like consoling the mother of a 13-year-old boy who was lost in a fire … those moments will stay with me forever.
And then there are the other kind of life-changing moments, like giving the oath to a new fireman and those achieving promotions. And I'll never forget performing my first marriage ceremony and my second and third and fourth, and I'm already looking forward to number five next week. What an honor it is to be part of a couple's most important day.
Yes, it was a grind, and yes, I lost some sleep along the way … in fact a lot of sleep. And yes, I went home on more than one occasion after a long, hard day and said to my wife, Nancy, "I might need a hug." But I had the support of an entire city and they gave me a lot of latitude to do what I thought was the right thing to do for our city. And I will tell you today, without a shadow of a doubt, every decision I made as Mayor was always based on what I believed was right for the city … period.
My tour of duty will conclude in 31 days, but who's counting? My long strange trip is almost over. And I am proud of every moment, and what we have accomplished.
The state of the city is strong. We have built a bridge from the turmoil of the past to a future that is beyond bright.
In the making for decades, the City of Scranton will exit Act 47, distressed city status, sometime in July of 2020 …. and we should all celebrate that moment.
We will have two new members of City Council and I would like to wish Mark McAndrew and Jessica Rothchild all the best. I know they will serve our city well. And, of course, our new mayor will be Paige Gebhart Cognetti …. starting a new administration that will certainly be historic, but more importantly, I know Mayor-Elect Cognetti to be intelligent, caring, visionary, and prepared. We all want her to succeed and we should be ready and willing to help in any way that we can.
Finally, I would like to close by telling you about my favorite saying. Back in February… when I was still on City Council… l saw a posting on social media. There was a sign outside of a building on King Street in Sacramento, California, and it read, "Every day is your chance to make this city a little better."
It was at a time when we all needed a little hope. And, quite honestly, from that moment on, I knew those words would become part of my future. At every City Council meeting from that moment on, my remarks would end with that saying. At my swearing-in ceremony for Mayor, they were the last words I spoke to those who gathered that day. And now, when anyone walks through the front doors of City Hall, those words are there to greet them.
I know they are simple words, but in simplicity sometimes great strength can be achieved. I have just over one month to go. Still, I will continue to repeat those words to myself when I enter City Hall each day as a reminder of the work that remains. "Every day is your chance to make this city a little better."
And on January 6, 2020, when I walk out of the front doors of City Hall as a private citizen and no longer as the mayor of this amazing city … l just might turn and take a glance over my shoulder one last time at those words and smile.
Thank you.