Precision Software Innovations Unveils New Space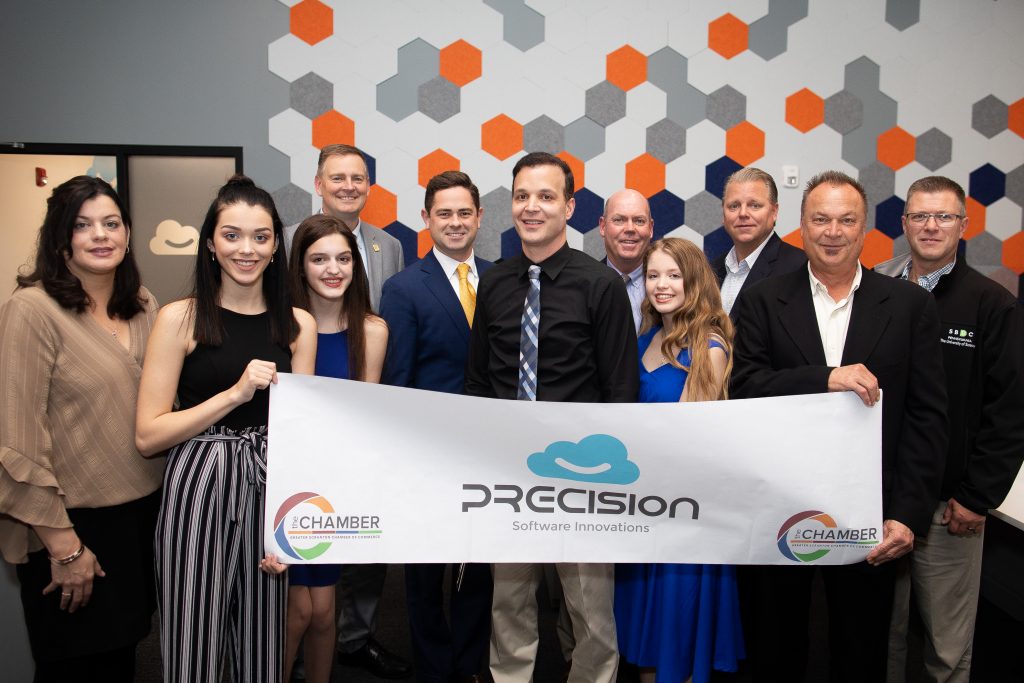 Precision Software Innovations recently hosted a ribbon cutting ceremony for its newly expanded space at The TekRidge Center. The company is a graduate of the Chamber's IGNITE business incubator program and has now expanded its office space within the building.
"The purpose of the Chamber's IGNITE incubator program is to provide entrepreneurs the foundation to build their businesses," said Bob Durkin, president, The Greater Scranton Chamber of Commerce. "Gino Piccolino and his talented Precision Innovation Solutions team have used that setting to grow and establish themselves as a force in their market space."
Precision Software Innovations provides technology solutions to help restaurants achieve growth in a competitive market. Through the development of custom software solutions, their products can replace outdated legacy systems or add new information technology infrastructure to an established or growing restaurant business. Their multi-pronged approach includes cloud point of sale, online ordering, kiosks, loyalty, and third-party integrations. These services and products are provided to the hospitality industry on a local and national level in more than 40 states.
"This facility and all its associated assets gave us a competitive edge to help expedite our growth," said owner Gino Piccolino. "This would include the real estate, personnel, programming, and access to the network of resources otherwise unattainable outside of the IGNITE program."