Everhart Museum Welcomes New Board of Trustees Members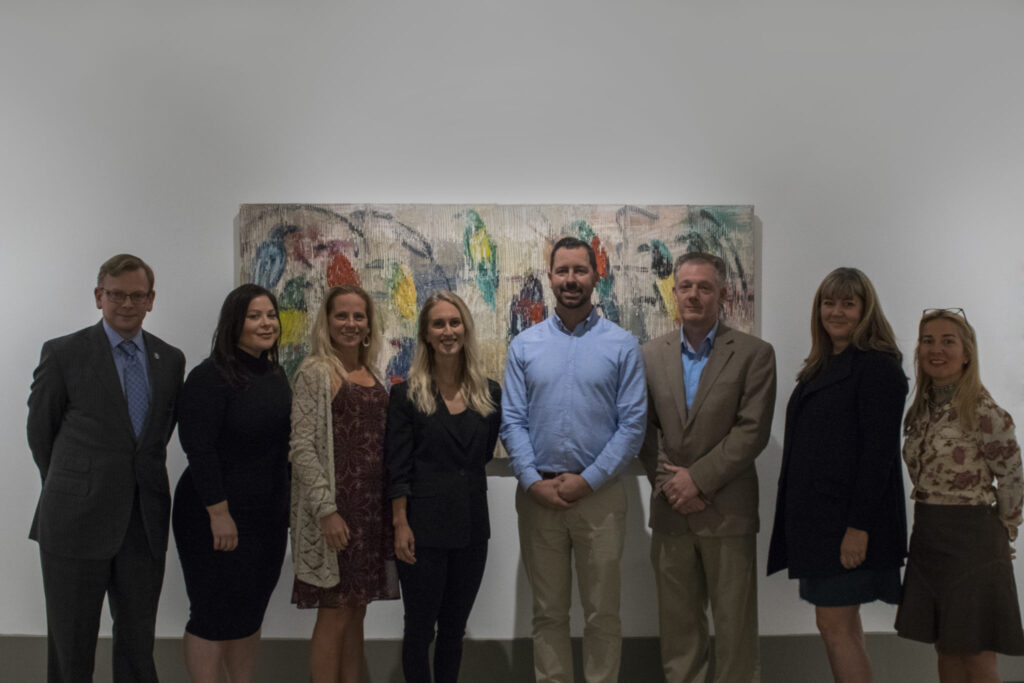 The Everhart Museum of Natural History, Science announces the appointment of six new board members, Tara Atkins, Catherine Gallagher, Esq., Emily Karam, Valerie Kiser, Thomas Millard, and Mike Muller. Brian Benedetti, the immediate past chairperson, and Carol Curtis McMullen will each serve a one-year presidential appointment.
Serving as new board leadership will be Donald J. Fredrickson, Jr. Esq. Chairperson of the board of trustees, Amanda Frieder, chairperson elect, Caroline Munley, vice-chair, Ken Marquis, treasurer, Linda Lynett, secretary, and Rod Azar, assistant treasurer.
"We are pleased to welcome Tara, Katie, Emily, Val, Tom, and Mike, all outstanding community leaders to the group," said Aurore Giguet, Executive Director of the museum. "Combined with our newly elected board leadership and diversity of their experience, we will continue to strengthen the mission and the impact that the Everhart has within the community."
Pictured L – R: Don Fredrickson, Chair, Catherine Gallagher, Emily Karam, Val Kiser, Mike Muller, Tom Millard, Aurore Giguet, Executive Director, and Tara Atkins
MEDIA CONTACT: For further information please contact: Kathy Bell 570-346-7186 ext. 521 Director of Development & Marketing at development@everhart-museum.org
About the Everhart Museum: Founded in 1908, the Everhart Museum of Natural History, Science & Art is the largest general museum in Northeastern Pennsylvania. The Everhart Museum, located in Nay Aug Park in Scranton, is a not-for-profit institution dedicated to the collection, care, and display of a diverse array of artifacts, including natural history, science, and fine arts. Through our exhibits and programs, the Everhart Museum has become an invaluable regional resource for educational and cultural opportunities. General support for the museum is received from the Lackawanna County Office of Education & Culture, the Pennsylvania Council on the Arts, and the City of Scranton. For more information on the museum visit our website at www.everhart-museum.org or contact us at 570-346- 7186.
MUSEUM HOURS: Mon., & Fri., Noon to 5:00 pm; Thurs. Noon to 7:00 pm, Sat. 10:00 am to 5:00 pm, and Sun. Noon to 5:00 pm. Admission $7/adults, $5/students & seniors, $3/children 6-12, and free to Everhart Museum members. The Everhart Museum is proud to support our veterans and is a Blue Star Museum.