Misericordia University Earns Elite Status in College Consensus Rankings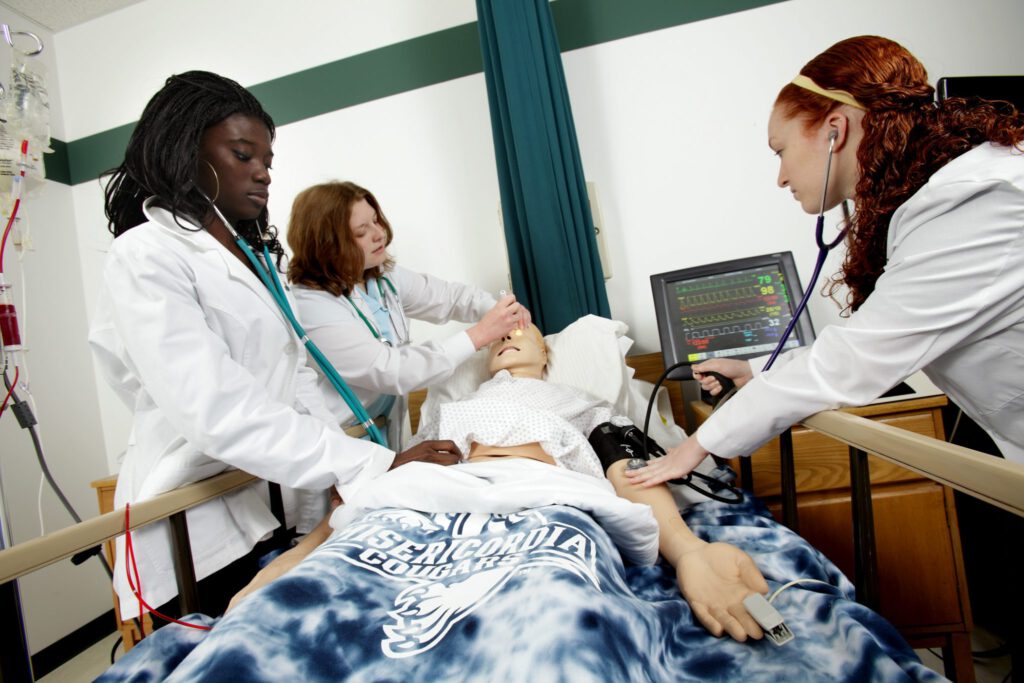 Misericordia University was ranked No. 17 on the list of Best Regional Universities – North and No. 245 on the list of Best Colleges and Universities in the country in a new ranking by College Consensus that combines the latest results from established "best college" ranking systems and student reviews posted online. The 2019 rankings also list Misericordia as No. 22nd on the list of Best Colleges and Universities in Pennsylvania and 31st out of 131 on the list of Best Catholic Colleges and Universities in the county.
College Consensus has also ranked Misericordia University No. 18 in a list of the top 25 colleges and universities that provide online education. The university offers 14 undergraduate programs online and seven graduate degree programs.
College Consensus combines publisher rankings and student reviews from the internet to provide "easy to understand scores so students can quickly and easily compare schools," according to founder Jeremy Adler.
"The College Consensus methodology pulls together rankings from U.S. News & World Report, The Wall Street Journal, and Wallethub, averaging all of a given school's numbers to get the Publisher Rating,'' Adler said. "Then we average student reviews from sites like Cappex, Niche, Student Review, and more to get the full picture of how students see their colleges, which we call the Student Review Rating. Put them together, and we have the College Consensus."
To learn more about the College Consensus methodology, please visit http://www.collegeconsensus.com/about/.
The U.S. News and World Report ranked Misericordia University in the top tier of the Best Regional Universities – North category of its 2019 edition of Best Colleges. In addition, the Princeton Review, a nationally known education services company, again recommended Misericordia University in its "Best Northeastern" section of its website feature, "2020 Best Colleges Region by Region." Misericordia is one of 225 institutions of higher education the popular website selected based on "excellent academics" and the results of a survey of students.
For more information about Misericordia University, please call (570) 674-6400 or visit www.misericordia.edu. Founded by the Sisters of Mercy in 1924, Misericordia University is Luzerne County's first four-year college and offers 56 academic programs on the graduate and undergraduate levels in full- and part-time formats.