Lackawanna College Receives $10,000 Grant from Robert H. Spitz Foundation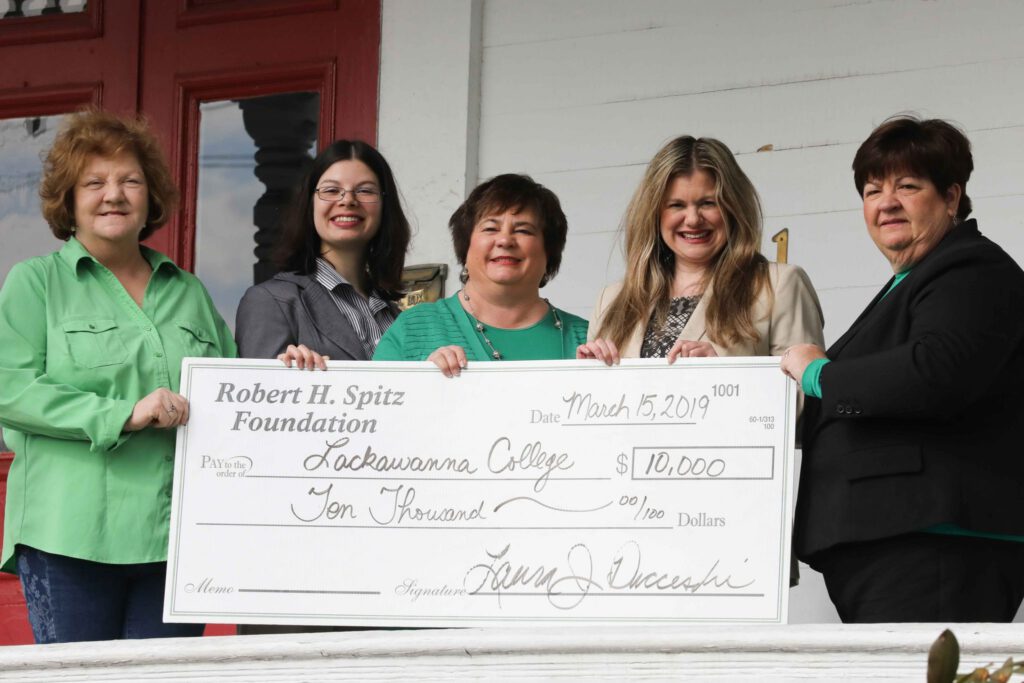 Lackawanna College received a $10,000 grant from the Robert H. Spitz Foundation that was funded in 2018 for the Achieving College and Career Empowerment for Student Success (ACCESS) program, an in-school college and career-planning program. The program was spearheaded by Lackawanna's Continuing Education Department in collaboration with the Scranton School District.
Up to 60 high school students were able to prepare for college and their careers while earning dual-enrollment credits.
"We are grateful to the Robert H. Spitz Foundation for providing us with this opportunity to communicate important information to students about college, careers and other essential life skills like time management, budgeting and financial wellness," said Lackawanna College Director of Continuing Education, Georgia Egan.
ACCESS ran for 15 weeks with 15 hours of instruction at both Scranton and West Scranton High Schools. Lackawanna College instructors and staff, Leadership Lackawanna Alumni, numerous local businesspersons, and the Educational Opportunity Center instructed students and provided them with their first-hand experiences with working in high-demand fields and achieving college success.
"The ACCESS program through Lackawanna College was a wonderful experience for our West Scranton High School participants," said West Scranton High School Cooperative Education Coordinator, Connie McCormack. "We are so thankful to Lackawanna and Bridget Duggan for making our high school a part of the program."