Scranton Fringe Festival Applications Now Available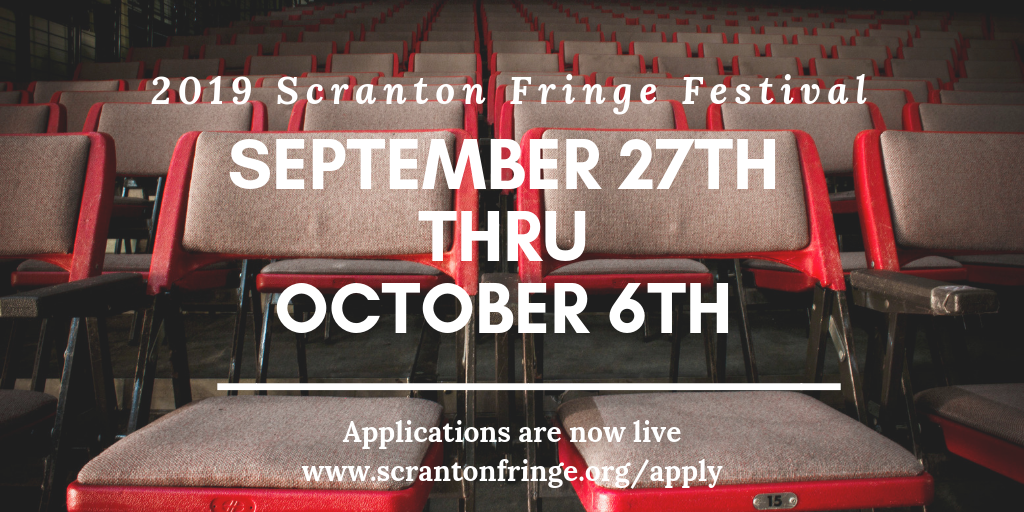 WHAT IS THE SCRANTON FRINGE FESTIVAL?
The Scranton Fringe Festival is an incubator for creative ideas and exciting works of performing arts!
Dedicated to creating an accessible and engaging platform for artists and audiences alike while striving to promote our region as a viable creative marketplace.
The 2019 Scranton Fringe Festival will take place across multiple venues in downtown Scranton PA, September 27th – October 6th.
This years Fringe is our longest yet – a ten day celebration of theatre, art, creative experiences, workshops and so much more! Last year nearly six thousand individuals experienced the Fringe!
Applications are open NOW thru April 7th and there is no cost ($0) to be considered for the 2019 Scranton Fringe Festival!