Dr. Susan Summerton Announced As Empower Conference Speaker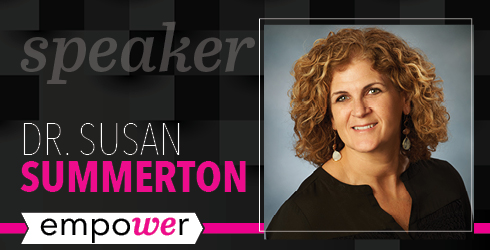 The Greater Scranton Chamber of Commerce has announced Dr. Susan Summerton as a speaker for this year's Empower conference.
Dr. Susan Summerton is a native of Philadelphia, where she graduated with honors from Temple University. She went on to receive her Doctorate of Medicine from Temple University Medical School and completed an internship at Cooper Hospital in Camden, New Jersey, where she received the Outstanding Teacher award. Dr. Summerton completed her diagnostic radiology residency at Albert Einstein Medical Center in Philadelphia, where she was Chief Resident.  In the nearly 25 years spent as a teacher at Albert Einstein Medical Center, Dr. Summerton was Section Chief of GI Radiology and Director of Medical Student Education. Board Certified in Diagnostic Radiology, Dr. Summerton's expertise includes breast and body imaging, and she has worked with 3D mammography (tomosynthesis) for nearly a decade.