Mary Erwine Announced As Empower Conference Speaker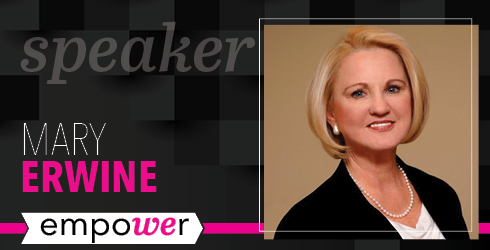 The Greater Scranton Chamber of Commerce has announced Mary Erwine as a speaker for this year's Empower conference.
In 1993, Mary Erwine set out to create a health care organization that was committed to both state-of-the-art medical technology and compassionate, personalized care that focused on the needs of each individual.  Erwine Home Health was the first of three of her companies.  The second phase was Erwine Private Duty Healthcare established in 1995, and the third phase was the Hospice division, added in 2004. Serving ten counties and employing more than 100 people, Erwine Home Health and Hospice, Inc. and Erwine Private Duty Healthcare have remained true to Mary's original vision and commitment.