Caroline Williams Announced As Empower Conference Speaker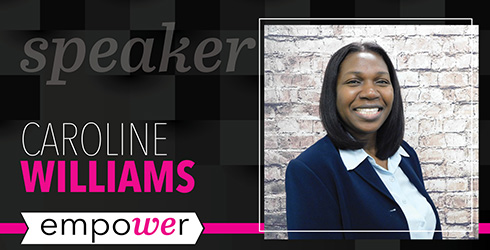 The Greater Scranton Chamber of Commerce has announced Caroline Williams as speaker for this year's Empower conference.
Passionate about helping others achieve their goals, Caroline Williams has more than 15 years of management and leadership experience. She is an educator and a published freelance writer who assists students with diverse backgrounds transition into college. She also serves on the Distance Education and Senate Academic committees at Luzerne County Community College. She earned her Bachelor of Science degree in International Criminal Justice from St. John's University, and a Master of Science degree in Instruction with a concentration in Education from Drexel University.