Empower Conference Keynote Speaker Announced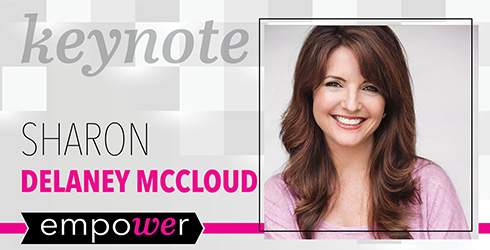 The Greater Scranton Chamber of Commerce has announced Sharon Delaney McCloud as a keynote speaker for this year's Empower conference.
Sharon Delaney McCloud is an Emmy Award-winning broadcaster, cancer survivor, Olympic Torch Bearer and communications expert who inspires audiences on resiliency and finding your voice.
She earned a Bachelor of Science degree in Communication from Florida State University before embarking on a career as a television journalist, where she covered thousands of stories that have affected people's lives. After leaving television news, Sharon founded Greenroom Communications, a Raleigh-based video production and marketing firm. In 2016, Greenroom merged with Walk West to become a full-service digital marketing agency. There, she is a Partner and Vice President of Professional Development, where she leads media training, presentation/public speaking coaching, workplace communication and executive presence workshops for leaders at all levels of their careers.
Sharon has been featured in numerous publications, including Sheryl Sandburg's Option B digital platform, Enterprising Women and the #KeepGoing book and campaign by Jennifer Potter.