University of Scranton Spring Schemel Forum Collaborative Program with Geisinger Commonwealth School of Medicine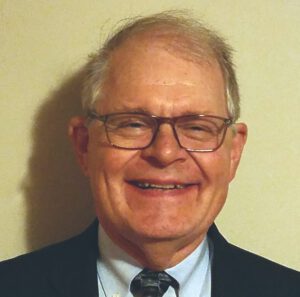 On Wednesday, Feb. 13, the Schemel Forum at The University of Scranton in collaboration with Geisinger Commonwealth School of Medicine, will present "Adverse Childhood Experiences (ACEs) and Resiliency: The Long Term Health, Legal and Societal Consequences." Dennis Dawgert, M.D., a local pediatrician, will discuss the effects of ACE, which were described in a groundbreaking study in 1999 conducted by Vincent Felitti, M.D., and Robert Anda, M.D. The ACE study showed long-term effects of many common health problems and a shortening of life expectancy. Subsequent studies have shown increases in learning disabilities, incarceration and other psychosocial issues. The traumatic events that cause ACE include physical and sexual abuse, familial dysfunction and the separation of a child from the caregiver. Reservations are required to attend this free event, which will take place at 5:30 p.m. in the McIlhenny Ballroom on the fourth floor of the DeNaples Center, with a reception to follow.
To register, contact Alicen Morrison, Schemel Forum assistant, at 570-941-6206 or alicen.morrison@scranton.edu.
For more information on Schemel Forum programs and memberships, contact Sondra Myers, Schemel Forum director, at 570-941-4089 or Sondra.myers@scranton.edu.