Scranton Cultural Center: Building Community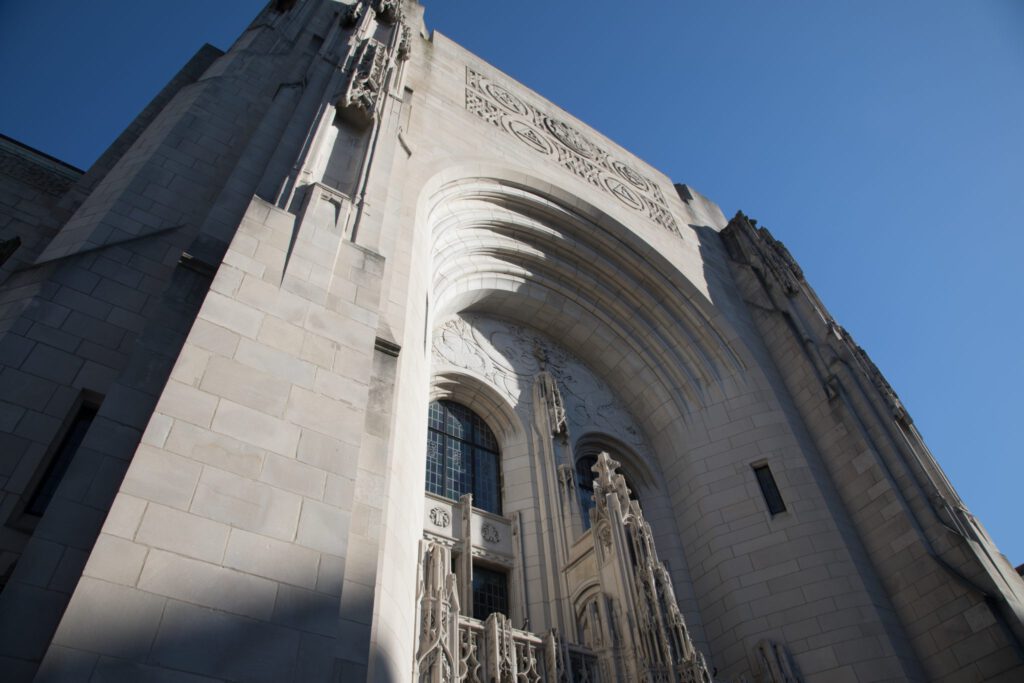 By Andrew Gregorowicz
University of Scranton
The Scranton Cultural Center at the Masonic Temple aims to support the Scranton community by sponsoring a wide variety events and by encouraging people to participate in their programming efforts.
Located in downtown Scranton, the Cultural Center serves as a home to Broadway tours, as well as professional musical and dramatic theater productions.
Executive Director Deborah Peterson describes the Cultural Center as a historic building that is feeling the pains of age.
"There are challenges of efficiency and utilities, as well as in keeping the integrity of the building," Ms. Peterson said. "It is a historic national building, so we need to maintain it as best as we can."
Since taking the helm, Ms. Peterson has made it her mission to keep the Cultural Center as the leading performing arts venue in region. She said that one of the challenges the team faced was to become more fiscally prudent.
"We faced many challenges over the years," Ms. Peterson said. "But we are in a position now to reap the benefits of our team's hard work and determination."
The Cultural Center has been very successful through its children's programming by getting children to learn the fundamentals of theater production.
"The program participants are gaining success not only in learning skills, but certainly by gaining self-esteem and being part of a team," Ms. Peterson said. "We see the programming grow every year and are constantly looking for ways to expand on what we offer."
Some of the other events that occur at the Cultural Center include weddings, concerts, Broadway plays and the annual Scranton Fringe Festival.
"There are four events that go on simultaneously during the day and we are very happy to see these things happen," Ms. Peterson said. "Being a part of the community is vital to our success."
Ms. Peterson stressed that in order to keep the Cultural Center moving forward, the community must continue to work hard as a team.
"Our staff, board and community partners are moving this place ahead and we want to be accountable and accessible to the community in general," she said. "We have a responsibility to preserve this building for future generations and we hope the community sees it that way."
For more information visit www.sccmt.org.
This article was written as part of a collaborative effort between Dr. Kim Pavlick's COMM 224 Newswriting class at the University of Scranton and the Chamber's Communications Department.