Mackarey & Mackarey offers Wellness, Prevention and Education to Scranton Community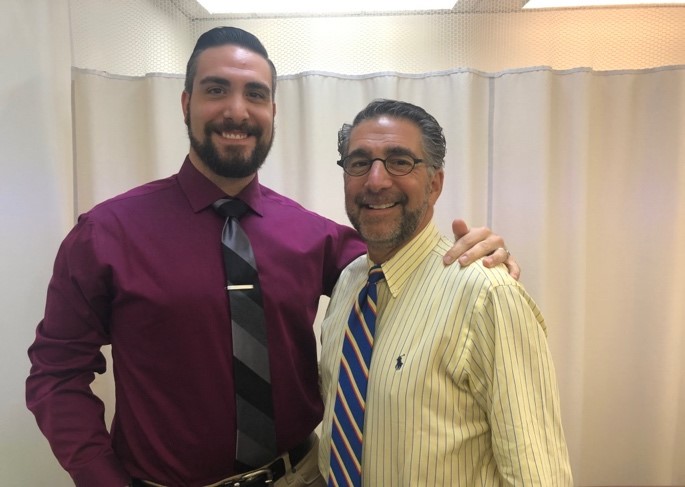 By Zachary Thomas
University of Scranton      
Mackarey and Mackarey Physical Therapy Consultants is a family-owned practice located in downtown Scranton on Penn Ave. The practice is comprised of president Paul Mackarey Sr., PT, DHSc, OCS, vice president Esther G. Mackarey PT, and son Paul Mackarey Jr. PT, DPT. The family is alumni of the Temple University Physical Therapy program.
Educating the Scranton community on health prevention has always been a major mission for the Mackarey family. The family feels that "spreading their knowledge of injury and prevention is their duty and privilege." Having started their practice in 1983, the Mackarey family's primary goal is to stay involved in the local community and to serve patients through a unique family touch, current evidence and science.
"For me, it was a great opportunity to come back to the area," said Paul Mackarey, Sr.  "I realized I belong here; the people here are much more approachable. He feels that " the greatest natural resource in NEPA is our people." Paul Mackarey, Sr. says that family ties are special to them and when patients walk through their doors every morning, they become a part of their close family.
Paul Mackarey, Jr. worked with top-tier orthopedic surgeons in Philadelphia before returning to Scranton. He says that Scranton was a great place to start his career and he always dreamed to work alongside his father.
"My company offered me a leadership role and I needed to decide if I wanted to start a long-term career in Philadelphia or come home to joint the business," he said. "At the end of the day, the decision wasn't hard. "You can have a bigger impact in Scranton by educating your patients and community. There is greater opportunity to participate in community projects," he said.
Aiming to provide a "Disney experience" for patients, Paul Mackarey, Sr and Jr. believe that "physical therapy should be about having fun and gaining relationships throughout their recovery." The Mackarey Family believes, what makes them unique is no one sits in the waiting room. They state, "If the patient is early of late, it does not matter, come back and join the fun." "Our relationship with our patients is key," Paul Mackarey, Jr. said. He explains "the way a patient feels about their recovery and the person helping them, that is just as powerful and the physical component of healing."
The family is currently offering a free hour-long low-back pain educational discussion that they will offer throughout NEPA. The main goal of this lecture is to expose the "truth about lower back pain" and how it is managed in America. The discussion ends with easy home-based exercises designed to keep a healthy spine and help prevent lower back injuries.
For more information, call 570-558-0290 or visit http://www.mackareyphysicaltherapy.com.
This article was written as part of a collaborative effort between Dr. Kim Pavlick's COMM 224 Newswriting class at the University of Scranton and the Chamber's Communications Department.