Condron Media: Adapting to Market Changes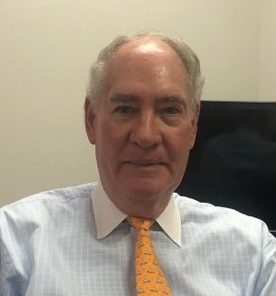 By Emma Davidson
University of Scranton
Philip Condron, owner and founder of Condron Media, had almost a quarter century of marketing under his belt when he started his company nearly 25 years ago. Applying that experience and hiring a talented and creative team helped his advertising company become a local industry leader.  Mr. Condron spent his early career in broadcasting, eventually managing two regional stations before accepting a position as COO of a regional advertising agency. After three years of managing that advertising and public relations firm he launched his own company, now known as Condron Media.
The Condron advertising venture began when a large food chain was searching for a new agency and he asked them, "If I had my own company would you let me handle your advertising?"  The chain's management told him if he were on his own he was welcome to pitch them for their advertising business.  "I resigned my job and called the food chain," he recalled. "They let me handle their broadcast advertising, which started our company. We built the business up from that start."
Mr. Condron spoke about the company handling marketing for all types of businesses, mentioning its history with local franchises such as Subway, Jiffy Lube, Heavenly Ham and Dairy Queen, plus its long history with healthcare clients.
"I think our business comes in waves," he said. "We are probably best known as an advertising and public relations firm that companies can turn to for sound marketing direction." According to Mr. Condron, the business has remained successful through the last 25 years because of its talented staff, creative flexibility and application of emerging technologies.
"We want to provide the best, most honest service for our clients, because there is nothing they appreciate more," Mr. Condron said.
Visit www.condronmedia.com for more information.
This article was written as part of a collaborative effort between Dr. Kim Pavlick's COMM 224 Newswriting class at the University of Scranton and the Chamber's Communications Department.