Leadership Lackawanna Executive Program Class of 2018 Graduates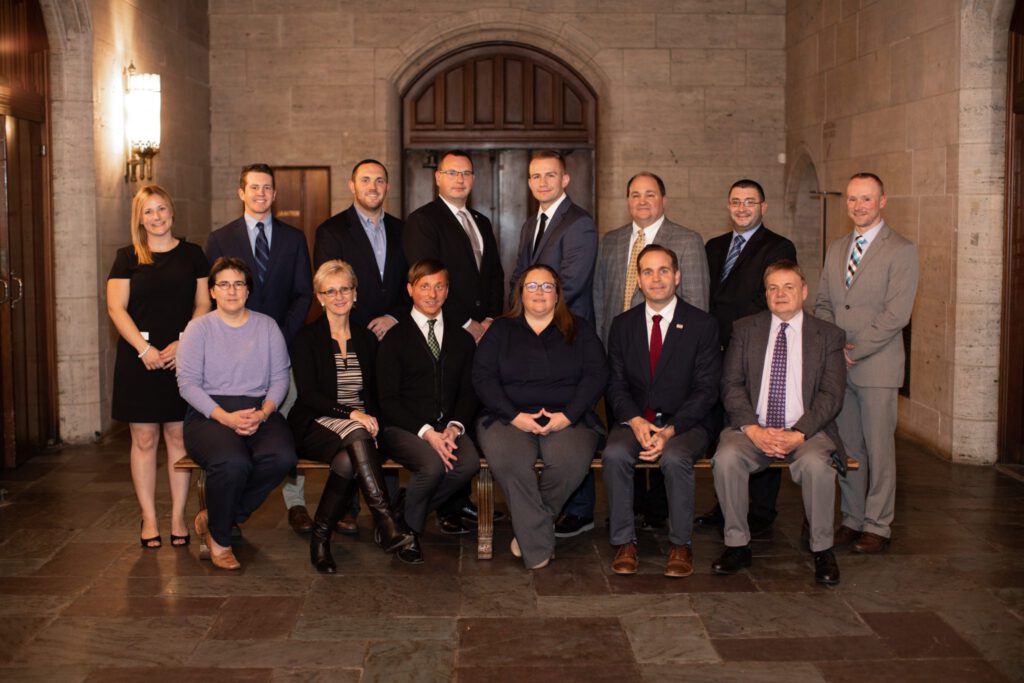 Leadership Lackawanna announced its 2018 Executive Program graduates during a recent celebration at The Scranton Cultural Center at the Masonic Temple.
The Executive Program assists professionals in becoming more engaged in the community, broadens their social network and increases their overall knowledge of the Greater Scranton region
The 2018 Executive Program graduates include:
James M. Brown, Marywood University
Charles Curtin, The Honesdale National Bank
Brian Daubert, MCR Design Group
Dr. Antoinette Hamidian, The Aaron Center, Inc.
Lisa M. Imbriaco, Abington Heights High School
Matthew R. Kalinchok, Commonwealth Health
Allan S. Karaffa , Kronick Kalada Berdy and Co.
Glenn Layaou, III, Kronick Kalada Berdy and Co.
Wendy K. Miller, Benco Dental
Suzanne O'Donnell, H.W. Roever, Inc.
Richard Rogalewicz, Post Acute Medical Specialty Hospital of Wilkes-Barre
Nick Serniak, NJS Systems and Controls
James J. Wisnewski Jr.,  Tobyhanna Army Depot
Participants met key business and community leaders as they received overviews of Lackawanna County's history and culture, economic and political structures, community events, civic groups, recreational activities and non-profit organizations.  Sessions were held one evening per week for five weeks at various locations.