Leadership Lackawanna Awards Scholarships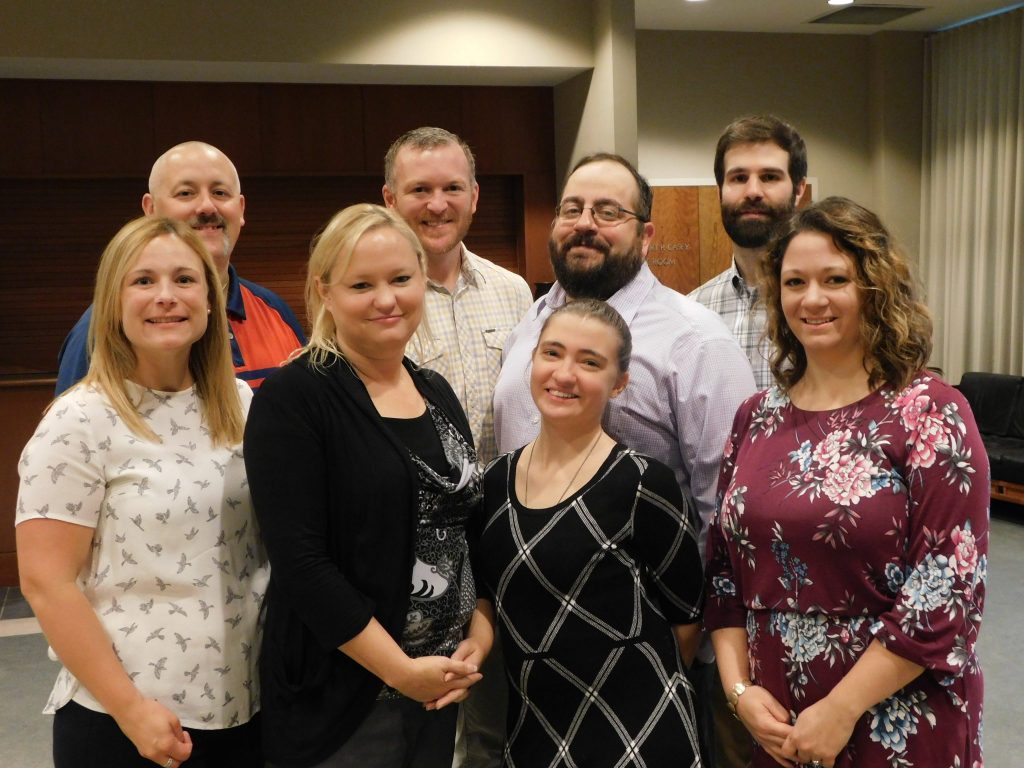 Each year, Leadership Lackawanna awards scholarships to qualified candidates who need assistance paying tuition. Typically, these funds are set aside for individuals from non-profit organizations or who are sole proprietors. Due to the generosity of past donors, different scholarship funds have been established and continue to make a significant impact in our community each year.
The scholarship recipients for the Core Program Class of 2018-2019 are as follows:
T. Hunter of Solar Plus received the William W. and Mary L. Scranton Scholarship.
Jim Kuzmak of Sanofi Pasteur received the H. Leigh Woehling Scholarship.
Jennifer Mackey of St. Joseph's Center received the William Rinaldi Scholarship.
Michelle McMaster of Fidelity Bank received the Karen O'Connell Welles Scholarship.
Neil Prisco of WVIA Public Media received the H. Leigh Woehling Scholarship.
Jaka Wescott of the Ronald McDonald House received both the Margaret Briggs Scholarship and the Government Leadership Award Fund of the Scranton Area Foundation.