Leadership Lackawanna Core Program Class of 2018-2019 Announced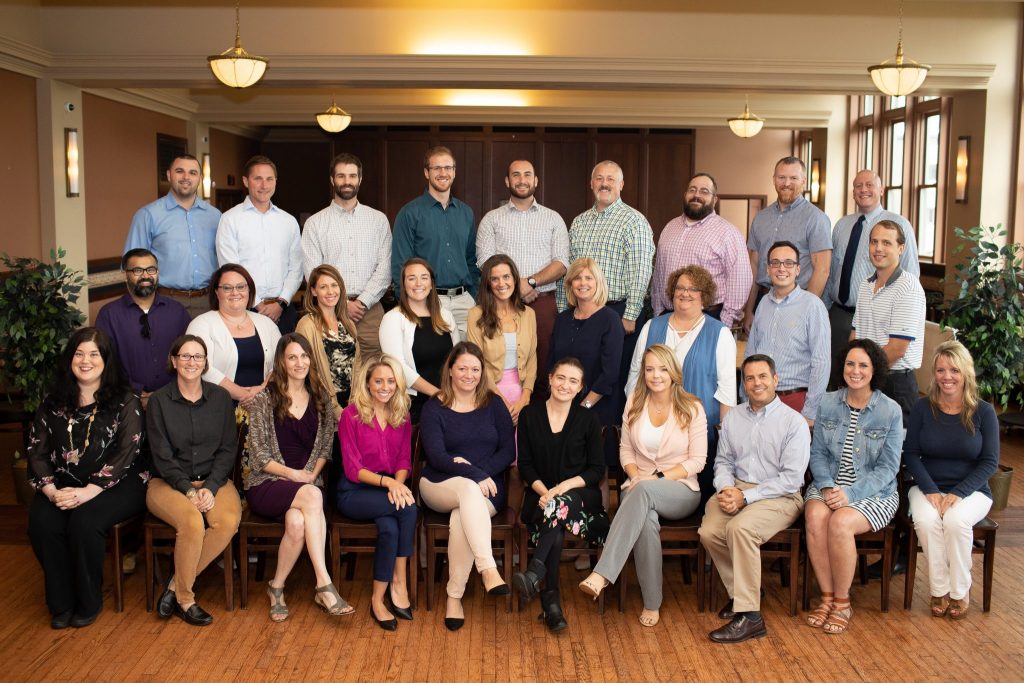 The Leadership Lackawanna Core program Class of 2018-2019 recently held its first session at Lackawanna College.
"I'm excited for the adventures and opportunities that lie ahead," said Leadership Lackawanna Director Nicole A. Morristell. "This year's participants have accomplished great things in their past, and I look forward to seeing how they will use the leadership skills they acquire over the next 10 months."
In Leadership Lackawanna's 10-month Core Program participants gain leadership, interpersonal and managerial skills, as well as an enhanced understanding of the issues relevant to the Greater Scranton area, through monthly sessions.  Areas of focus include community development, economic development, government, health care, law, education, quality of life, sustainability, history and media, with sessions featuring widely recognized specialists.  Members of the class also devote a large portion of their time to developing and implementing community projects, hence enhancing their leadership abilities, fostering teamwork and benefiting local nonprofit organizations.
The Leadership Lackawanna Core Program Class of 2018-2019 is pictured. From left, front row: Stephanie Longo, The Greater Scranton Chamber of Commerce; Jennifer Thomas, Penn Foster; Jill Krolikowski, Penn Foster; Tracy Supple, Tobyhanna Army Depot; Michelle McMaster, Fidelity Bank; Jaka Wescott, Ronald McDonald House; Erica Carrescia, Tobyhanna Army Depot; Brian Spinelli, Ingargiola Wealth Management; Michelle Lemoncelli, Geisinger Commonwealth School of Medicine; and Judy Delaney, Prudential. Middle row: Gopu Kiron, Lackawanna College; Lauren Rusen, Benco Dental; Kristen DePietro, Classic Properties; Alexandra Loder, Procter & Gamble; Rachel Sweeney, Geisinger Steele Institute for Healthcare Innovation; Sherry Frable, Marywood University; Lisa Wesneski, Tobyhanna Army Depot; Frank Ohotnicky, Keystone College; and Jeff Bonczek, Baker Tilly Virchow Krause LLP. Back row: Vincent Yates, FNCB Bank; Justin Patchoski, PennWood Financial; Carmen Brutico, Sordoni Construction Services, Inc.; Alexander Bricker, Procter & Gamble; Kevin Morgan, Montage Mountain Resorts; Jim Kuzmak, Sanofi Pasteur; Neil Prisco, WVIA Public Media; Edmund Hunter, Solar Plus; and Mark Williams, Tobyhanna Army Depot. Jennie Garelli Davis, TMG Health—A Cognizant Company; Christine Healey, Penn State Scranton; Jennifer Mackey, St. Joseph's Center; and C.J. Rinaldi, Community Bank, NA; are also part of this year's class.